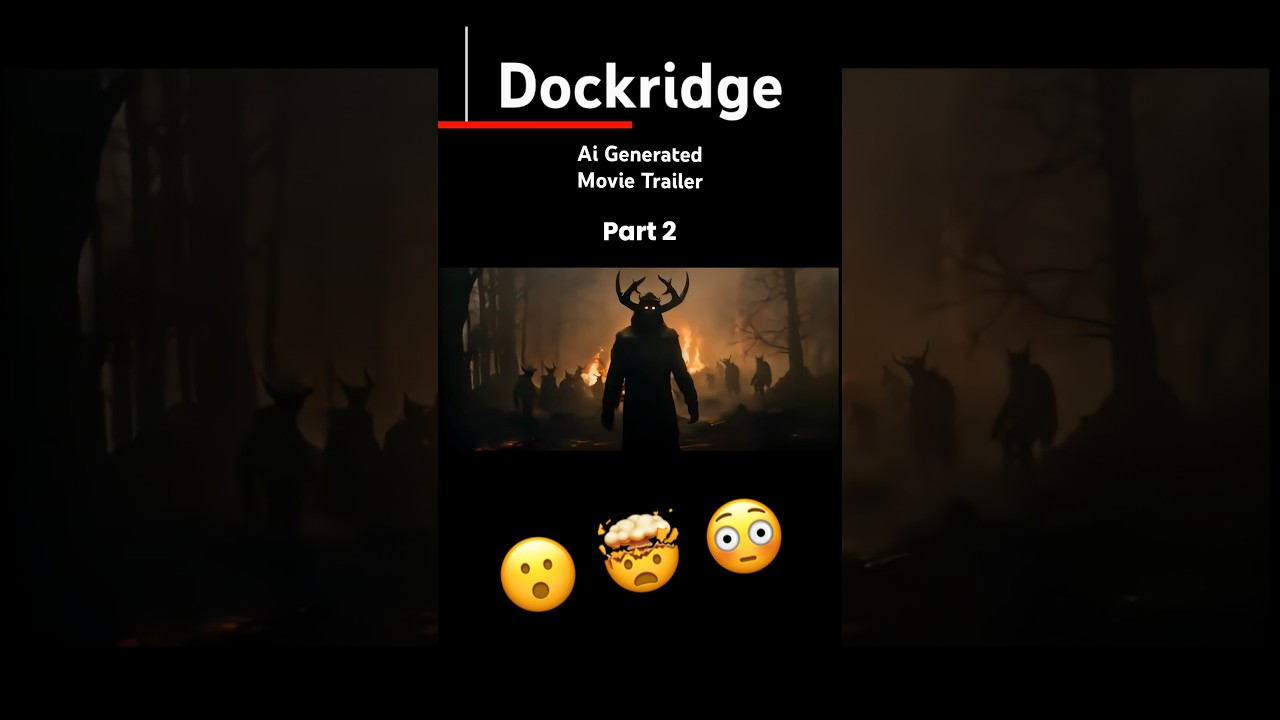 2023年10月30日
Creepy NEW Suspense Ai Movie Trailer – Dockridge #short #shorts #shortfilm
Subscribe now for all the Latest and Greatest Ai Content!
https://www.youtube.com/channel/UCy2DTDql2jeRLHpxGB2Bvkw?sub_confirmation=1
Created By: @guidocallegari2628
#runway #effects #midjourney
🔥 DOCKRIDGE🔥
Hidden Secrets.
Darkness Lurks.
Who is the real enemy
Evil Awakens.
The shadows close in…
You are not safe
When the fog clears
true terror takes shape…
.
.
.
🔸 All images are created with Midjourney and Runway
🔸 Music by ShadowsAndEchoe (Pixabay)
🔸 Storytelling Brainstorming OpenAI (ChatGPT 4)
🔸 HQ VIDEO TRAILER:
• DOCKRIDGE TRAILER – HQ
.
.
.
👉 This trailer is meant to be a celebration of my AIversary and surpassing 10k members in AI/CC :: Artificial Intelligence Creative Community. A huge thank you to all my fellow adventurers and those who, like me, continue follow the white rabbit to see how deep its burrow is!!!
A huge thank you to Nicolas Neubert for sharing his work and being an inspiration for creating this video.
#aicccreators #art #runwayML #runway #midjourney #aivideo #img2video #conceptart #digitalart #video #cinematography #effects #digitalartist #storytelling